EN 1467:2012
All the materials extracted from our quarries are provided with a Declaration of Performance (DOP) related to assessment tests carried out according to the European Technical Standard EN 1467: 2012 which "specifies the requirements for raw blocks of natural stone from which we obtain materials to be used in construction or in funeral art and other similar applications"
EC marking
All our blocks are provided with CE Marble Markings which certifies their compliance with the European Technical Standards for building materials, Marking Cards are issued at the sale stage.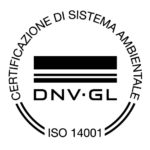 Environmental System 14001
The Company pays great attention to environmental issues, in addition to scrupulous compliance with current regulations, it is equipped with an ISO 14001 certified Environmental Management System that guarantees full compliance with regulations and a progressive improvement of its processes.
18001 Health and Risks Management
The Gualtiero Corsi Srl takes care of its employees' health and safety, the Company is equipped with an OHSAS 18001 certified Health and Safety Management System.